Alice Socal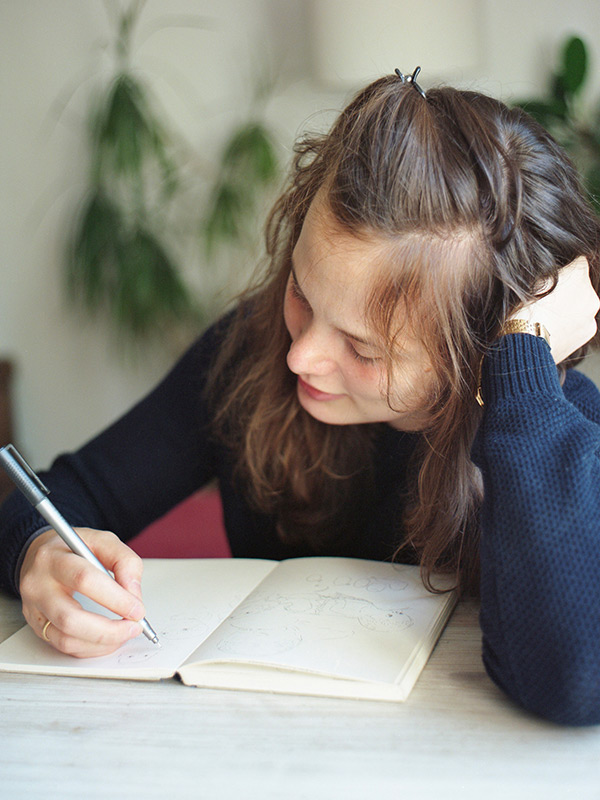 Alice Socal
was born in Mestre - Venice in 1986. After her initial studies at the Academy of Fine Arts in Bologna, she moved to Germany where she completed her studies in Illustration and Comics at the University of Applied Sciences Hamburg. She published her first comic book
Luke
with a small italian publish house, G.I.U.D.A. Edizioni, in 2011. Her next comic book
Sandro
appeared in Italy (Eris Edizioni, 2015) and Germany (Rotopol, 2016). Her first graphic novel,
Cry me a river
was published simultaneously by Coconino Press and Rotopol in 2017, and it won the R. Dirk Award for best romance/love story. She published
Il fratello di Jürgen
(Canicola) in 2017 and her last book
Junior
was published in 2019 bykuš! and in Italy by MalEdizioni (2020).In the last years shecontributed with comic stories, comic reportage sand comics for children to various international projects and magazines, and she collaborated with the Federal Agency for Civic Education. She currently lives in Berlin where she create GIF animations, and works as a freelance illustrator and cartoonist.
>
alicesocal.de
Exhibition
4 Dec 2021 - 5 Jan 2022