Emanuele Rosso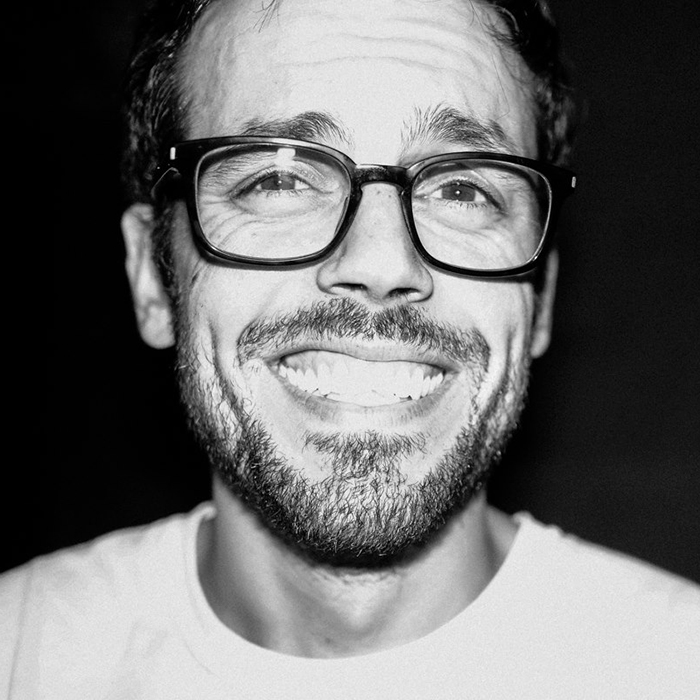 Emanuele Rosso was born in Udine in 1982. For the last fifteen years he has been drawing comics, making illustrations and storyboards for clients such as GQ Italy, Internazionale, Origami (La Stampa), Helbling Languages, AGR Factory, Veneta Cucine, Coconino Press/Fandango, Tunué, Becco Giallo.
He published three graphic novels, different short stories, illustrations, graphic reportages and illustrated essays.
He collaborates with
Hamelin Cultural Association
and is part of the staff of
BilBOlbul.
He curated the exhibition
Koomiks, Komiksi, Komiksai - Fumetto fino al mare del Baltico
for the Treviso Comic Book Festival 2017.
BBB consiglia: The Fact Finder
with Alex Bodea
chair Alice Milani, Emanuele Rosso
Mr. Hesus, a middle-aged migrant who has a hard time fitting in his host country, seems to be the only person immune to "Intrux", a weird phenomenon causing objects to look out of focus and eventually disappear.
He decides, then, to transcribe the world into images before it becomes definitively unintelligible. A dystopian graphic novel touching upon some of the most complex issues of our age: belonging, isolation and the craving for community, and our accumulated deficit of attention to details.
in partnership with BeccoGiallo