Alex Bodea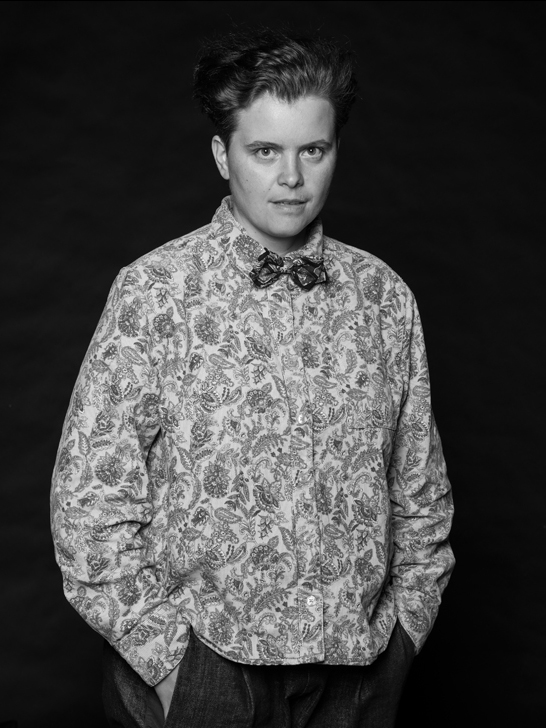 Alex Bodea
, born in Romania in 1981 and currently living in Berlin, works at the crossroads of visual art, reportage and comics. Fuelled by a desire to witness and record, she keeps an archive of daily visual notes on the city she lives in, paying attention to its public life and social dynamics and interactions. These notes help her develop her stories.
She has collaborated and made drawing reportages about institutions such as Serralves Foundation (Porto), Institute for Cultural Inquiry, Martin-Gropius-Bau, HAU, Berliner Festspiele, Deutsche Oper, Deutsches Theater, International Literatur Festival (Berlin), Art Encounters Foundation (Timișoara) and numerous artists, writers and actors.
She is the author of
Six Breakfasts-One Lunch
(2016) a comics reportage depicting her experience of working as a volunteer in a refugee shelter in Berlin;
The man with a hole in his tie
(2020) a slection of 100 visual notes on Berlin, published with the support of ENSA Bourges-Galerie La Box;
The Fact Finder
(2020) a graphic novel about the importance of detail in an algorithmic society, published by
BeccoGiallo Edizioni
.
Her shorter comics have been published by "The Guardian", "Cutra", "Stripburger", "Tagesspiegel", "ExBerliner", "Revista Arta", "IDEA artă+societate".
She is the founder of The Fact Finder, an artist-run space located in Berlin which is dedicated to artists whose work relies on field research, archiving, investigation and storytelling.
>
alexbodea.work
Against borders
Bodies and space in contemporary comics
with Alex Bodea, Max Baitinger, Émilie Gleason
chair Ilaria Tontardini
The characters invented by Alex Bodea, Max Baitinger and Émilie Gleason share a certain discomfort in their relationship with space. After all, space is both a source of possibility and frustration in comics: it allows movement, but at the same time it creates limitations to it. They discuss the meaning of borders in comics with visual arts scholar Ilaria Tontardini.
supported by Erasmus Mundus in Culture Letterarie Europee, Nuovi Mecenati – Fondazione franco-italiana di sostegno alla creazione contemporanea, Accademia di Belle Arti di Bologna, Goethe-Institut Italia
in partnership with BeccoGiallo, Canicola
BBB consiglia: The Fact Finder
with Alex Bodea
chair Alice Milani, Emanuele Rosso
Mr. Hesus, a middle-aged migrant who has a hard time fitting in his host country, seems to be the only person immune to "Intrux", a weird phenomenon causing objects to look out of focus and eventually disappear.
He decides, then, to transcribe the world into images before it becomes definitively unintelligible. A dystopian graphic novel touching upon some of the most complex issues of our age: belonging, isolation and the craving for community, and our accumulated deficit of attention to details.
in partnership with BeccoGiallo